Turq's Gift Guide for the Cycling Enthusiast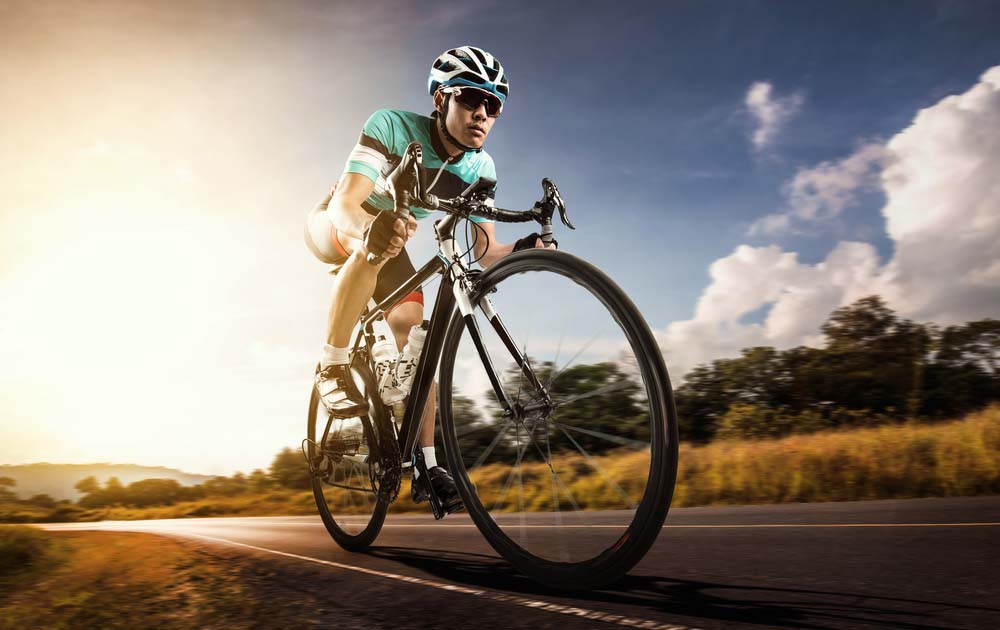 Know someone who is a long-time cycler or perhaps has newly acquired cycling as a favorite pastime? Well, with the fall and holidays quickly approaching, we are here to offer up some great gift ideas for the cycling enthusiast in your life. This is a time of year that brings about some of the best weather of the year, as well as some of the best sights of fall foliage for your cyclist friend to enjoy taking in as they ride. But as is true for any adventure or trip, big or small, being prepared and comfortable is key! Get ahead of the game before you find yourself rushing to place orders on these hot items at the last minute. Here's a list of some great gift ideas for the cycling enthusiast that will help keep them comfortable and entertained. 
Soothe Cold Hands and Blisters
This is something cyclists are likely to be afflicted with and would love to avoid. Solution? Cycling gloves! They come in many varieties, including those with gel padding for extra grip comfort, or insulation for those colder days to come. They help avoid blisters, slips, and discomfort of the extremities.  
Warm Them Up With Merino Wool Thermal Socks
Your cyclist's friend's feet...err, your cyclist friend, themselves will thank you for warming up their feet (you get what we're trying to say). We all know that the temperature of our feet are key to maintaining our overall body temperature. Cooler months are coming, so why not make sure your cyclist's friend's feet are comfortable and toasty on their rides by making sure they have a pair (or five) of merino wool socks? Merino wool is known for being thin, lightweight, and great at working with the body's natural temperature to maintain a supreme level of comfort without getting too sweaty and hot or too cold. 
Entertain Them With a Clip-On Bluetooth Speaker
As we all know, and have discussed before in our guide to staying comfortable on long rides and flights, having some music along on the journey can always make it more enjoyable. Why should a bike ride be any different? So, obviously we don't want to be obnoxious on a plane by playing music on a bluetooth device. But when your friend is taking a long bike ride on a challenging path, a bluetooth speaker may be just the thing they need to push through those intense hills and rough turns. Let music guide the way, and it helps even more when the speaker features a built-in mic that enables the cyclist to take calls on the go as well, if that's your pal's jam of course. 
Keep Them Comfortable and Supported with High Performance Underwear
We cannot stress this enough. When out on a ride, there are many factors of comfort for us guys to consider, including how our "guys" are feeling. So, besides proper attire that helps maintain overall comfort, personal comfort should also be at the top of the list. When your cyclist friend is out there on the hills, the last thing he needs is to worry about experiencing dreaded chafing as a result of wearing ill-fitting, ill-supportive underwear. What your cyclist pal needs is men's performance underwear that will prevent chafing, provide optimal support for his "boys" without limiting range of movement, and whisk away moisture to keep him cool, dry, and comfortable all the journey long. And while you're at it, you should pick up a pair for yourself as well! No matter what situation you're in, out on the field, in the boardroom or cycling on the hills, you need a good pair of performance underwear to provide you with the right foundation to achieve your optimal performance in life. 
Make Sure They're Always Ready to Go with a Bike Saddle Pack
Having one of these is super useful. These packs attach easily under your cyclist's friend's seat and pack in all of the essentials necessary for a comfortable and safe ride. Some ideas of what can be assembled in one of these packs include a phone, a compact multitool in case of emergencies, headphones, a snack bar, and anything else your friend may find useful while out facing the elements. 
Hydrate Them With a Heavy Duty Water Bottle
As with many activities and sports, staying hydrated is key. And certain water bottles reign supreme over others. Your cyclist pal needs the kind of water bottle that will keep his water cool for hours and hours no matter what the temperature is outside. Because if your friend just finished a ride and it's sweltering outside, they're not going to be so satisfied if their first sip post-ride is of lukewarm, semi-boiled, or overly frozen water, right? And no one would be for that matter. So, get a good, heavy duty water bottle for your cyclist friend, and one for yourself, your grandma, your dog … you get the point. 
Keep Them Warm and Toasty With Thermal Attire
With weather still going up and down, but colder months lying ahead, it's always best to invest in some great thermal attire. And your cyclist friend will surely appreciate such a gift as well, to keep him warm and comfy on their rides no matter how cold the temperature is. Make sure the thermal attire is moisture-wicking, lightweight, breathable and will keep them warm the whole ride through. 
Protect Their Extremities with Multifunctional Headwear
So, in terms of keeping extremities comfortable, we covered hands, feet, underwear, etc. But what about the head, ears and neck, which are literally sticking out, and also quite important to keep warm, too? Consider getting your cyclist friend a nice, lightweight gaiter that can multitask as a headgear, or can quickly pull up to serve as a makeshift mask for the occasion that your pal maybe needs to stop by a coffee shop or make a quick emergency stop at a convenience store. Your friend will appreciate that you considered getting him certain items to keep him supremely comfortable and safe. 
Safe and chafe-free riding everyone !
---
Also in Turq Talk