Beyond Football and Basketball: Lesser-Known Sports That Potentially Offer Scholarships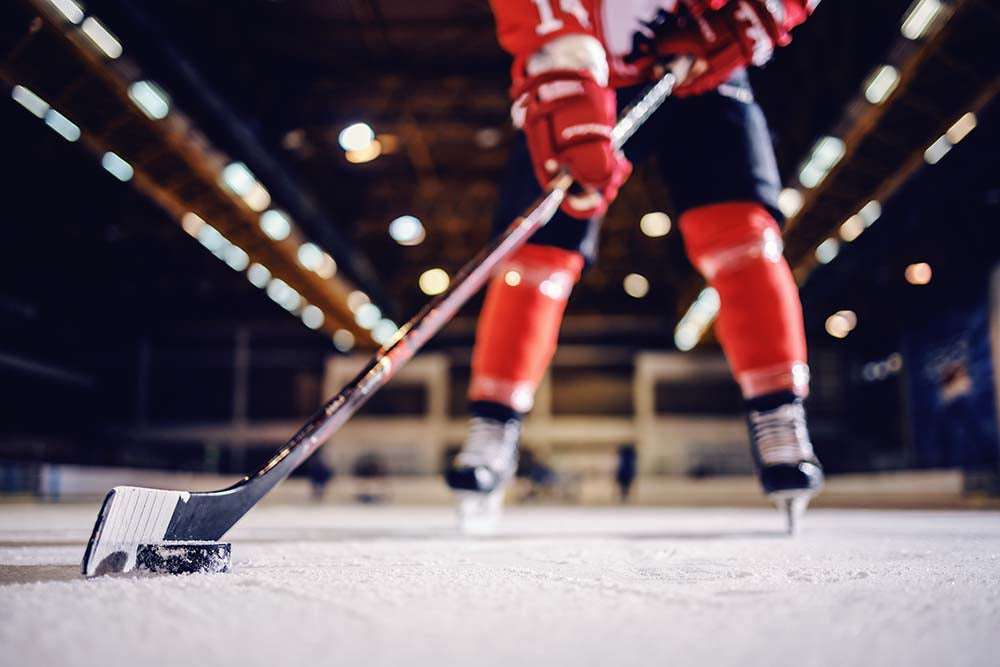 With higher education only becoming pricier each year, many parents look to sports scholarships to help their children out with the cost of tuition. Basketball and football, two of the most popular sports in the country offer full rides for top athletes. But competition only continues to become more fierce and with few scholarships to go around, they can be very tough to come by even for super-talented athletes.
What most people don't know however, is that there are other sports with less visibility that also award students hefty scholarships. While they may not receive the same kind of attention or have the sample applicant pool as the major two, scholarships for these other sports can be a great option as they are more attainable. Either way, it's great to keep in mind what options are out there. 
Headcount vs. Equivalency Sports 
Athletic scholarships are often misunderstood, mainly because the logic behind them can be pretty tough to follow. Essentially, they are handed out by Division 1, Division 2, NAIA 4-year schools, and NJCAA 2-year schools. The types of scholarships available for each sport depend on whether it is classified as a "headcount" or an "equivalency" sport. 
Headcount sports are defined as the kinds of sports that bring revenue to the school. For men, these are basketball and football, and for women, these include basketball, volleyball, tennis, and gymnastics. At Division 1 (D1) level, these sports can offer their athletes nothing less than full-ride scholarships.
Equivalency sports, on the other hand, also deal in partial scholarships, and it's down to the coach to determine who gets what. If the sport is D1, they could offer a full ride to a much sought-after individual. However, it has to be said that they usually opt to divide the money among multiple athletes. 
D1 equivalency sports for men include the following: 
Baseball
There are around 1,650 college baseball programs across the country offering scholarships to approximately 34,500 players. Just 298 of these programs are D1. Athletes must have at least a 2.3 GPA and must be registered with the NCAA Eligibility Center. 
Rifle
Rifle, considered distinct from other shotgun/ shooting sports, is supported by 29 colleges in addition to other outside organizations such as The Civilian Marksmanship Program. Schools can award partial scholarships however they want up to a limit of 3.6 per school. 
Skiing
41 US colleges sponsor varsity ski teams with thousands being offered scholarships nationwide. The University of Colorado boasts one of the best programs for both Alpine and Nordic-style skiers, with its access to some of the very best skiing terrain out there. 
Cross-country
Slightly more competitive but still accessible to the highly skilled, cross-country running is another way to access a scholarship scheme. Some colleges have funds and endowments for the sport. These are often set up by former athletes to support future generations. 
Tennis
With more than 900 tennis teams across the country, this is definitely another sport to pay attention to. Funding options come from NCAA, NAIA, and NJCAA, but, as with cross-country, there are also a number of alumni scholarships available for exemplary student-athletes. 
Ice Hockey
Those looking to attain a full-ride ice hockey scholarship from one of the 67 teams at the D1 and D2 levels must show considerable commitment to competing at the collegiate level. They will also need to work hard to demonstrate academic competence in the classroom. 
Upping Your Chances Of A Full-Ride Scholarship 
When looking to play sports at college level, there are certain requirements that need to be met. A GPA of 2.5 is considered the minimum from 16 core classes, and ACT/SAT scores that are as high as possible. Those seeking a full-ride scholarship should aim to exceed the basic requirements for grades and test scores to set them apart from other applicants. 
It goes without saying that sports stats are another critical consideration, and college recruitment starts early. By your kid's freshman year in school, you should be looking for ways to help them stand out from the crowd. Their physical stats, performance stats, awards received, and championship tournament participation are all factored into the recruiting decision. 
Other Scholarship Sports To Keep In Mind
Outside of the NCAA, scholarships are available from smaller non-profit organizations and sport-specific associations for even less "traditional" sports. The opportunities offered by these could also be worth looking into, especially if you're looking for a sport that can be played at a more recreational level. 
Aspiring boxers can benefit from one or more of a number of financial packages offered by the Ira Boxing Scholarship, the Eastern Collegiate Boxing Association, and the American Association for the Improvement of Boxing, to name but a few. Those interested in competitive bowling might look toward top schools such as Wichita State University, University of Nebraska, New Jersey City University, and Vanderbilt University, all of whom award bowling program scholarships based on talent. 
Young surfers can apply for a range of prestigious scholarships from organizations dedicated to bettering the future of surfing everywhere. The Surfer's Environmental Alliance offers grants of up to $3,500 to eligible applicants of their choosing. Surprisingly, modern award options also incorporate slightly more far-out activities, such as eSports. Newly inducted into the collegiate sports arena, there are now more than thirty U.S. colleges that offer scholarships of up to $19,000 a year to top gamers. 
Give Your Kid Competitive Edge With The Right Foundation
Any top athlete will tell you that the clothes make the man. When you're looking for your kids to give it their all in their chosen sport, you'll want to make sure they are equipped with the right gear to enable them to perform at their potential. And, as with anything, that starts right at the base level. 
Turq Sport's performance underwear is designed with both comfort and movement in mind. Smart, sophisticated, made-for-sport features such as quick-drying, silver-infused microfiber, ventilated, moisture-wicking technology, and seamless engineering mean that your sports star is kept cool, comfortable, and supported no matter what college sport they choose to pursue.
---
Also in Turq Talk