What Should Guys Wear Under Swimwear?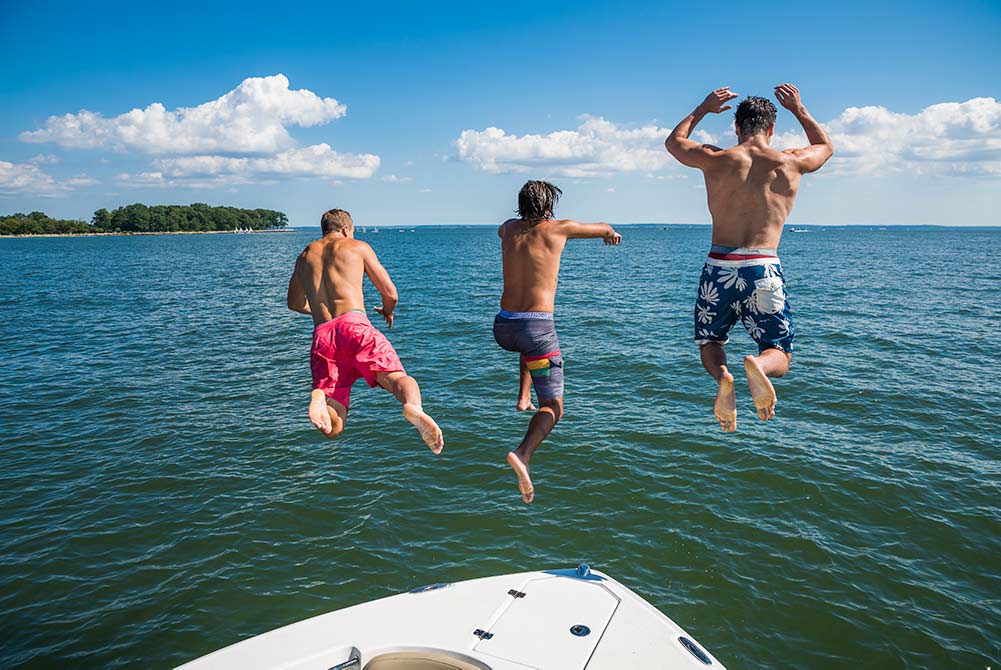 The question of whether or not you should wear under your swimwear has been a debate that has perplexed men for generations. The issue was that until the introduction of performance underwear, there really was no solution and it seemed that men's comfort from sand to turf was much of the time largely left up to fate. Thankfully men's clothing has advanced through the years and is now engineered with sophisticated features to help men transition more easily from the ocean to the shore for supreme comfort at the beach and beyond. 
We will tackle this question of whether or not you should wear underwear under your swimwear for today's post, but first we will explore three features that make Turq men's performance underwear special and uniquely designed to live up to modern, active men's lifestyles. 
We were now living in a world in which we carried powerful smart devices all day long, that with a simple click and within seconds could provide an answer to any question or give us the ability to share selfies of ourselves instantly— but manufacturing underwear that offered optimal comfort continued to elude us? 
When we started this brand, there wasn't currently a men's underwear product on the market that could really stand up to active men's lifestyles, wherever the day took them to offer all-day comfort and protection from chafing. We saw that the selection men had to choose from was unfortunately a little too limited, and missing three vital features to promote healthy hygiene and supreme comfort. And even worse, beyond lacking features to enable all-day comfort, these insufficient men's underwear would leave men irritated, uncomfortable, and even painfully chafed. 
We knew there simply had to be a better way. 
Turq men's high performance underwear was born. 
Turq's performance underwear for men is engineered with these three advanced features: 
Antimicrobial: 
Active lifestyles tend to be sweaty and smelly ones, right? Turq men's performance underwear is antimicrobial means that it prevents the growth of odor-causing bacteria. Silver-infused microfibers stop the growth of bacteria in their tracks to promote a more hygienic and fresher environment in your nether regions all-day long.
Quick-Drying
: 
You need underwear that keeps you sufficiently prepped and primed for any life activity that comes your way, whether it's on land or sea. Well, with the other choices of men's underwear out there, men were ill-equipped to comfortably take on the day's activities wherever it took them. Turq men's performance underwear features a ventilated air flow that creates a quick-drying cooling effect, that suppresses moisture and prevents chafing, promoting more supreme comfort all-day long.
Non-Chafing:
So, we know that we need to keep the boys supported, but that doesn't necessarily have to mean compressive. Turq's men's performance underwear is form-fitting and optimally supportive to hold the boys comfortably in place and allow you to freely and comfortably move chafe-free. 
These three features above are also what make Turq underwear a perfect choice for a day in the sun and surf.
But we'll get to that later. Let's take a moment to explore the options for men's swimwear in more detail: 
What are Men's Options When it Comes to Swimwear? 
Speedos
Aka swim briefs. Basically like a bikini brief, but for men. This style is considered a form of athletic swimwear and is a popular choice amongst competitive swimmers. They are characterized by their minimal coverage, bikini brief type-shape that reveals more of the thighs than other types of men's swimwear and is double lined to provide support to the boys. 
Let's get to the elephant in the room. Yes, there's no way around it — this style is revealing! It is, in fact, the most revealing of men's swimwear options. And while you may think you would never be caught wearing one in a million years, this style does have its appeal, again amongst athletes, but it is also highly popular in Europe, as well.  
As it is a more revealing style, you need a certain level of confidence to wear one. Most of us aren't competitive swimmers after all! If you're a little more on the softer side, you would probably prefer a less revealing style of swimwear such as swim trunks or board shorts.
With their minimal, bikini-brief style, wearing Speedos is like wearing underwear itself in the ocean, so the question of wearing underwear under your swimwear, at least in the case of Speedos, is moot. 
Swim Trunks
Swim trunks are the most common and most popular type of men's swimwear in the U.S. Their style resembles regular shorts that you would wear off the beach. They typically feature an elastic waistband with a drawstring, as well a mesh or netted liner that acts like a form of underwear with the purpose of providing support for the boys within your swim trunks. The idea behind the lining is that the netting obviously gives your boys coverage (because no one wants an embarrassing show, now do we?) as well as allows water to flow through the holes, so as to  not hold onto moisture and to dry more quickly. It is also designed to prevent your boys from rubbing or coming into direct contact with the material of the swim trunks, which can also be very irritating and even cause chafing. However, the problem is that the lining never stays in place and when the lining itself rubs against the thighs, or another part of the groin area, that in itself can cause chafing!
In terms of the question of whether or not you would wear underwear under swim trunks, with their built-in lining, the answer is you probably wouldn't wear underwear with them, because again the lining acts like underwear. However, as the lining can be so incredibly annoying and irritating, some guys choose to cut out the lining. This would leave them with either having to freeball it (again, not a good idea in a public situation. Let's keep those boys reigned in, please.), or they could opt to wear some other kind of underwear under their swim trunks. 
So, what were your options for men's underwear before the introduction of performance underwear? On the one hand, you had cotton boxers which, you can imagine, are obviously not a good choice when they come into contact with water and moisture. Or, you could wear compression gear, which may keep the boys in place, but can be too compressive just like their name, restricting movement too much, and are also not designed to get wet. 
Board Shorts
Board shorts are like the cool, hipper, younger cousin of swim trunks, typically popular amongst a younger crowd. They feature a longer, more loose-fitting style than swim trunks and are becoming increasingly popular. Board shorts may be designed with built-in liners like swim trunks, but they usually do not come with liners. If they do have liners, the lining is likely to be made of a material like polyester, similar to what you would find in swim trunks, especially in less expensive styles. Again, in the case of board shorts that do have liners, you would probably not choose to wear underwear in board shorts that do have liners, because the liner is supposed to take the place of underwear. 
However, most styles of board shorts, particularly higher-end ones do not have liners. Just like with swim trunks that most of the time come with liners, you again had the choice between wearing boxers under your board shorts or compression gear. And as we discussed before, neither are really a good option, and neither are really designed for a beach day! While the material of your board shorts is designed to go into water and may dry quickly, boxers or compression gear will not dry quickly and whenever their wet material comes into contact with your board shorts, they can rewet your board shorts creating an exceedingly uncomfortable, wet, and possibly even chafe-y situation.
Hybrid Shorts
Hybrid shorts, as their name implies, lie somewhere halfway between sports and swimwear, featuring a multi-stretch fabric that gives off the appearance of shorts, but performs more like bathing suits or board shorts. They are designed with quick-drying and moisture wicking properties to help you transition easily from water to land activities. While hybrid shorts are made to take you from the beach to the bar, you will encounter the same underwear issues with them as you would with board shorts. As they are made to function like shorts, they are not designed with built-in liners to act like underwear, so once again, you would need to still figure out some sort of underwear to provide the boys support and protection within your hybrid shorts. 
Ok, so what's a guy to do? 
Turq Men's Performance Underwear Solutions
As we mentioned earlier, Turq men's performance underwear offers three important, innovative features to transform men's comfort. These three features also make it a smart choice to use on days when you will be going to the beach. This is because you can use Turq men's performance underwear to enhance the comfort of your swimwear. 
For example, in the case of swim trunks in which you have already cut out the lining or, with board shorts or hybrid shorts that usually do not come with a built-in lining, you can count on a pair of Turqs. In either situation, in which you need a form of support and protection since the swimwear does not already have a liner, you can wear a pair of Turqs under your swimwear. 
With their ventilated airflow, a pair of Turqs is quick-drying and cooling and wicks away moisture, allowing you to easily and comfortably transition from the sand to the shore. You also do not have to worry about irritation or chafing, as Turq's performance underwear is optimally supportive, providing supreme protection for your boys without rubbing against your skin to create any painful chafing. Finally, Turq's antimicrobial properties will help promote a hygienic, healthy and comfortable environment in your nether regions all-day long.
So, say sayonara to chafing and hello to comfort all day long, on the sand, surf and everything in between!
---
Also in Turq Talk