Get to Know Our Collections: Turq's Freestyle Fit and Paradise Pouch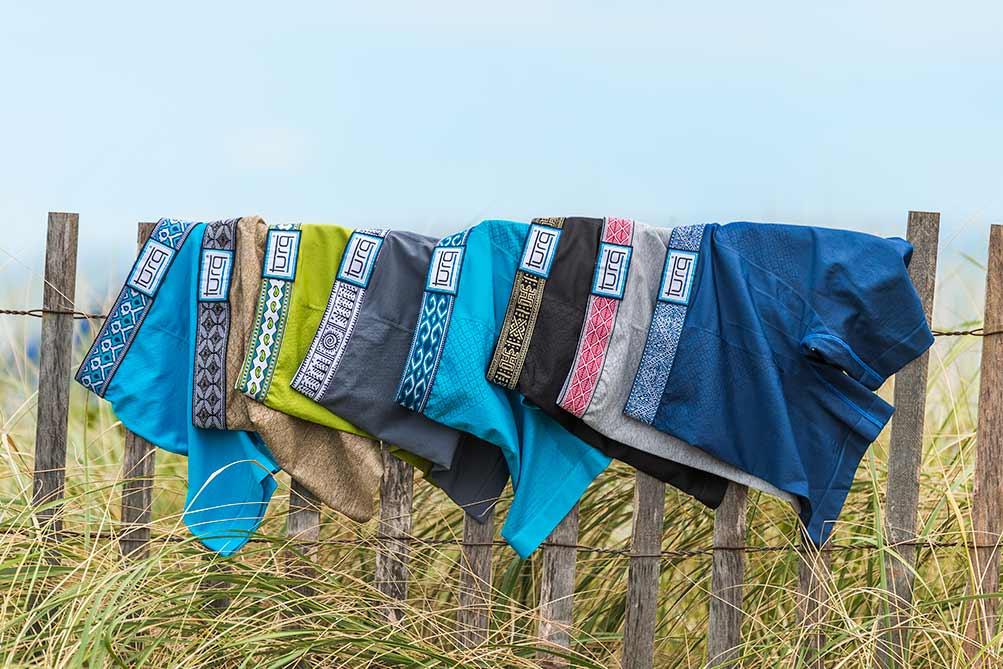 Are you looking to upgrade your underwear collection to support the needs of your active, busy and demanding lifestyle? 
Well, it might be time to retire the tighty whities and the boxer shorts for new and improved men's underwear that will offer superior levels of comfort and support. Traditional styles of men's underwear simply won't fit when it comes to keeping up with your high performance lifestyle. That's why you need dedicated and smartly constructed men's performance underwear designed to enhance and augment your performance in everyday life, no matter where the day takes you. 
So far, we've explored a variety of interesting and important topics around the subjects of men's performance underwear in our blog. In this post, we wanted you to get to know our collections that we offer a little better, so you can understand what we are all about at Turq and why our performance underwear provides an advanced experience of comfort and support that will also take your performance, no matter your lifestyle to new heights. 
Our Story
Here at Turq we believe you are only as strong as your foundation. How can you expect to perform at your potential without providing your body with the support and comfort it needs? 
That's why we developed intelligently designed Turq men's performance underwear to offer men, no matter how active or high performance their lifestyle, underwear that would live up to the situation and finally provide peace of mind. 
So, you don't have to worry about lack of comfort, odor-causing bacteria, friction, irritation, chafing or the myriad of issues we men can struggle with when we resort to inferior men's underwear. And you can instead, keep your attention and focus on whatever goal lies ahead.
Imagine the level of performance you can reach — on the field, in the office or anywhere life takes you  — when you can finally experience optimal comfort and support all-day long. 
Now, it's time to meet our collections.
Freestyle Fit 
How it all began. Our original Turqs men's performance underwear, the Freestyle Fit introduced the market to a new kind of comfort engineered for movement with advanced features. Designed for men with an active lifestyle, the Freestyle Fit was made to offer men enhanced comfort and support to rise to the demands of any occasion, especially for high performance active lifestyles. 
Smart features such as quick-drying fabric and ventilated airflow promote a healthy, and hygienic environment, helping to wick away moisture from sweat to keep you cool and dry all day long. Thoughtfully designed for men who lead high octane lifestyles, the Freestyle Fit also features silver-infused microfiber which helps combat odor and defend against bacteria to help you stay fresh and maintain healthy hygiene. Finally, the seamless construction offers optimal support for the body with a smooth fit without limiting any range of movements to prevent chafing. 
Ideal for both everyday wear, and for situations that require stronger defenses against odor and bacteria such as vigorous workout sessions, the Freestyle Fit will keep you optimally protected, supported and comfortable to take on the world without the chafe!
Paradise Pouch
The Paradise Pouch builds upon all of the brilliant features our Freestyle Fit offers, but also provides enhanced support and separation. Intelligent features such as ventilated airflow and silver infused hydrophobic microfibers also help optimize healthy airflow, providing quick-drying cool comfort to wick away moisture and keep you comfortable all day long, while naturally defending against odor and bacteria. The Paradise Pouch is also engineered with thoughtfully designed construction to provide heightened friction- free comfort, support and separation with the addition of our paradise pouch. The Paradise Pouch is a designated pouch that helps keep the boys supported and separated from your thighs, without restricting any range of motion, with a smooth fit that prevents friction or chafing of any kind.
That's why it's called 'Paradise' Pouch after all!  Any day, no matter how busy, active (or sweaty!), you will be primed and ready to take on any situation and feel optimally comforted and supported. And everyday can feel like paradise (at least when it comes to your underwear!) 
Be ready to take on any adventure, wherever the day takes you with Turq!
---
Also in Turq Talk