4 Things To Know Before Buying Men's Underwear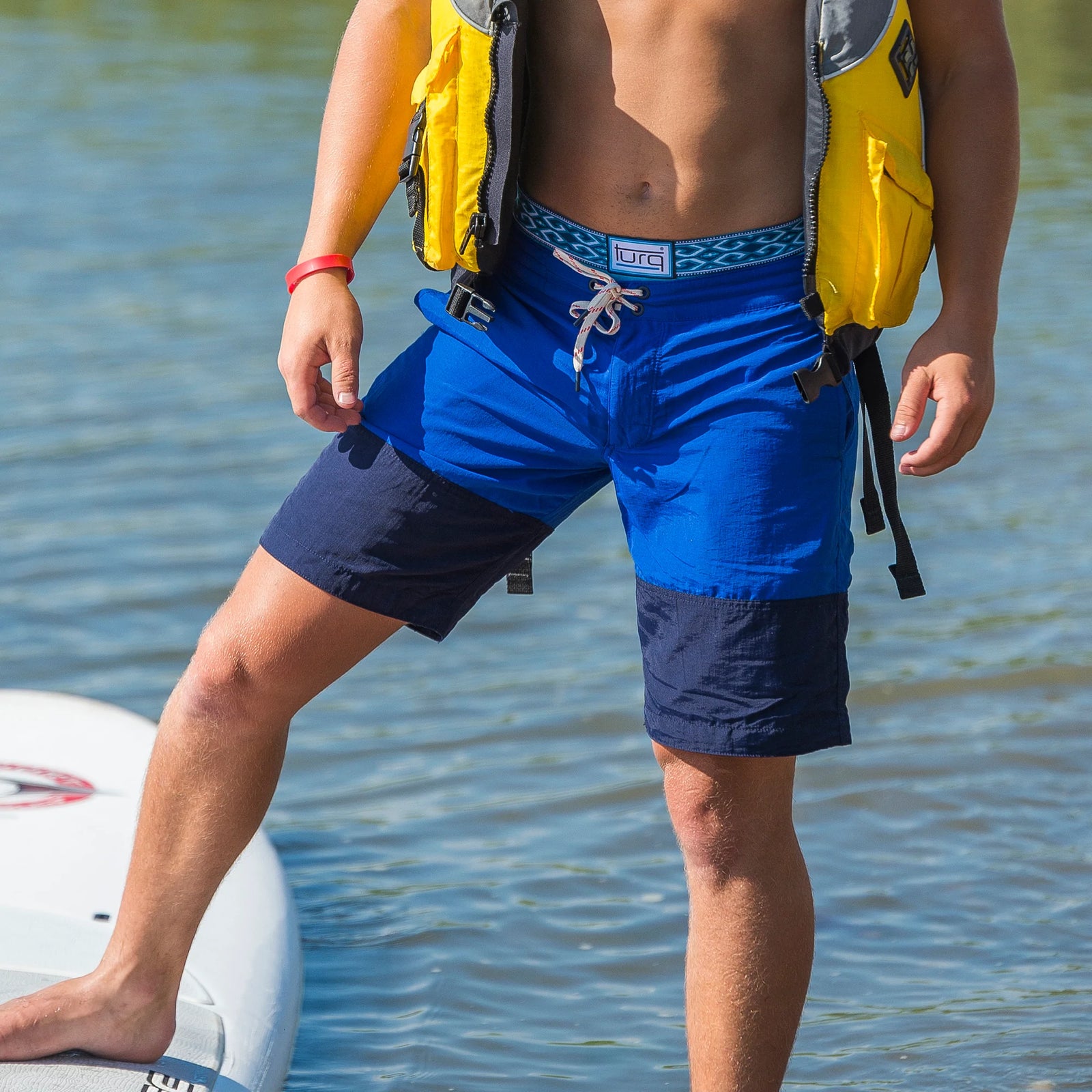 Underwear is the hardest-working item in any wardrobe. People wear it (and wash it) far more than any other clothing. And yet, it's often the one that's given the least amount of thought. But between riding up and uncomfortably rubbing your most sensitive areas, underwear of poor quality can easily ruin your day. 
So, listen up if you're still just grabbing the cheapest multipack on the shelf because you think it "does the job well enough". Top-quality underwear is as functional as it is stylish, and it doesn't need to break the bank.
When looking to update your underwear drawer, or your partner's, or your kid's… it pays to know what to look for. With a near-infinite number of options, some better than others, here are the things to consider before shopping for men's underwear.
The Different Types of Men's Underwear
If you're anything like the rest of us, you've been wearing the same kind of underwear your whole life. Like other everyday items, toothpaste, deodorant, cereal… we guys tend to hit upon something that works and settle, replacing it when necessary with the same brand or type again and again.  
When it comes to underwear, though, this won't always work. Both our lifestyles and our body types can fluctuate and what might have been sufficient at one point might not be now. So, If you're spending an increasing amount of time adjusting yourself, or you're starting to notice a dull ache in your downstairs region post-workout, it's probably time to rethink your underwear.
Let's take a closer look at the most popular types of men's underwear available. 
Boxers
A popular choice, boxers provide plenty of comfort and coverage, making them suitable for most body types. Beyond that, the looser fit leaves your low-hanging fruit dangling in the wind, keeping you feeling fresh and breezy and your swimmers nice and healthy.
The downside is boxers don't provide much support. They also tend to bunch up beneath tighter pants, which looks terrible and feels even worse. And, for fans of loose shorts, there's also  always the risk of accidentally unleashing the royal jewels upon an unsuspecting public. 
Briefs
Snugger briefs are far better for keeping things in place, making them a firm favorite with sporty types. They also sit far better beneath tight-fitting pants while ensuring everything stays out of sight in looser ones. 
Lack of coverage is a big issue with briefs. Beyond being a little intimidating to larger guys, the lack of a protective fabric barrier increases the risk of thigh chafing. Some men may also feel a little too restricted in these, and things down there can heat up faster too, creating an uncomfortable, moist and sweaty situation. 
Performance Underwear
The best of all worlds, performance underwear are fast becoming the active man's preferred choice. They offer a tighter, more supportive fit than regular boxers but with more give to prevent any restriction of movement. This allows for a good balance of coverage and support that looks great under anything.
Depending on the material and additional features (see below), these versatile undergarments take you from work to the gym, to virtually any adventure - comfortably and optimally supported with no chafing!
If you're yet to give performance underwear a go, we're sure you'll like what you find when you do. 
Here are some factors to take into consideration when purchasing men's underwear.
The Importance of Sizing 
Most underwear is sold by waistband size. But be sure to measure and not vanity buy. The best underwear in the world can't make up for being the wrong size. If too small, the waistband will dig into your sides, creating lumps that WILL be seen through your clothes. 
Between two sizes and unsure which to go for? A good rule of thumb is to go up a size if you're more muscular or prefer a looser fit and down a size if you're leaner or prefer a snugger fit. For the rest of it, sizing should be pretty straightforward. 
Pay attention to inseam measurements too. These usually run between 3-6 inches (with shorter ones often marketed as trunks). Longer ones are better for most guys of average height looking for legs to stay in place during workouts. 
Material Matters 
Once you've zeroed in on the best style and right fit, material should be next on your list. Cotton is a good all-rounder for ultimate comfort at home and work, but let's face it, it won't cut it for anything more strenuous than a stroll to and from the coffee machine. 
The beauty of performance underwear, on the other hand, is that it's constructed from the same hard-working fibers as other sports clothes (and it's even better when it's seam-free). These keep you cool, dry, supported, comfortable, and chafe-free all day. 
Other Sports-Friendly Features 
Finally, if you're looking for something to help you always put your best foot forward exercise-wise or any situation you find yourself in, there are a couple of other options: 
First off, a question - to pouch or not to pouch? It's incredible how many men aren't aware of the amazing benefits performance underwear with pouches provide. Aside from providing extra (ahem) enhancement, pouches offer support and, more vitally, keep things separated to reduce unwanted friction. Think of the pouch as an annex, housing the crown jewels in their own temperature-controlled space. To some, it's the best thing to ever happen in men's underwear.
Silver-infused antimicrobial microfibers are another excellent feature to look for in performance underwear. Designed to inhibit the growth of both bacteria and fungus, this material ensures your nether region remains hygienic, safe and odor-free. In addition, the silver's thermal conductivity helps with regulating your body temperature as you work up a sweat. 
With all that in place, the only thing you'll be left to worry about is the color and pattern that best work for you - and we're afraid you're on your own with that one. 
---
Also in Turq Talk