What to Wear Under Your Board Shorts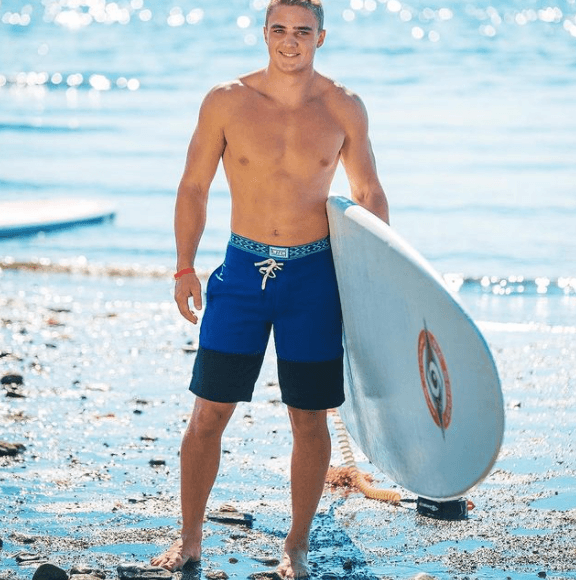 Warmer days are ahead of us, and soon it will be back to the beach for fun in the sun, sporting our swim trunks, board shorts and all.  And with that unfortunately may also come uncomfortable itchiness and chafing, commonly experienced when wearing board shorts — that is unless you are properly equipped. Men's swimwear fashions have always found themselves in a bit of a debate, especially when it comes to the question of board shorts and if you should wear any other underwear briefs underneath them. 
Well, you can finally stop your wondering because we will explore that question in more detail here. It's smart that you're planning now so you can avoid awkward and uncomfortable days at the beach, and confidently take on the summer without the chafe!
So, should you wear underwear under your board shorts? 
Different factors come into play when addressing this question, from the fabric of your board shorts to how active you are planning to be that day. Whether or not your board shorts come with built-in liners also plays a part. Many board shorts that come with built-in liners that are designed to act like a brief to offer support, compression and protection, can actually create a great deal of discomfort and itchiness, especially when they get wet, or sand gets stuck in them. You know how it is, guys! And that can also lead to the dreaded chafing of your board shorts uncomfortably sticking to your thighs, causing rubbing and irritation.
And even if you are feeling comfortable in your board shorts, you may not want to go without wearing some sort of other underwear briefs or protection for the whole day, especially if you have a day chock full of high performance activities. You need a solution that can stand up to your busy, active and demanding lifestyle. 
Ok, then what is the solution? 
It comes down to not if you should wear underwear briefs under your board shorts, but which kind. Because the kind that you wear and the features they offer for advanced protection and comfort make all the difference. 
Turq Sport offers high performance men's underwear designed to support your active lifestyles and offer all day protection and comfort. Engineered with features like ventilated, quick-drying fabric to promote healthy airflow and seamless construction to provide optimal support without the chafe, a pair of Turqs will keep you properly equipped to take on the summer. 
Designed to be worn under your pants, or under board shorts, a pair of Turqs will help you avoid many of the typical annoyances that you may deal with while wearing board shorts at the beach. From keeping your board shorts from uncomfortably riding up on you and having to make adjustments in public, to keeping your boys supported, lifted and protected, and of course, preventing friction and chafe, Turq Sport can help make for a much happier and more comfortable summer. 
Let's say you're happy with your board shorts, but the lining is driving you insane, creating itchiness, irritation and discomfort, so you decide to cut out the lining. You can't wear your board shorts without a lining because then you will be unprotected and unsupported, so what are you to do? A pair of Turqs is also a solution in this situation, as you can wear your Turqs under your board shorts in place of the lining to offer more optimal support and protection. Then you don't have to deal with any of the frustrations associated with uncomfortable lining, and can instead enjoy all the benefits of smartly designed men's performance underwear with proper support and protection. 
When in doubt, you can always count on Turq!
---
Also in Turq Talk