Turq Swim Briefs Supports Horsing Around for Charity Event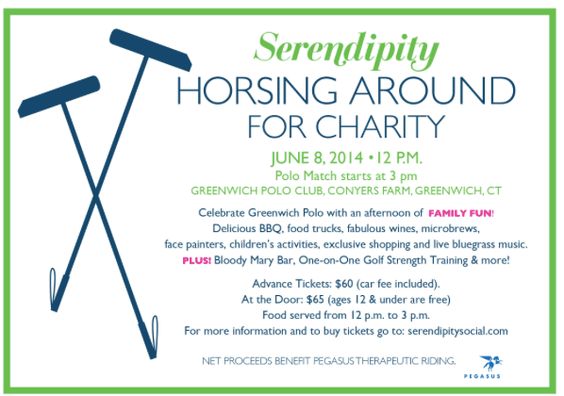 Don't miss out on the event of the season – This Sunday, June 8, Serendipity Magazine is hosting "Horsing Around for Charity". A polo match at the Greenwich Polo Club in Greenwich, CT.


The event isn't only a great way to spend a Sunday afternoon watching the matches, it's also the perfect time to see Turq's new Summer 2014 collection of swim briefs. Turq has created the ultimate swim brief for guys to wear under board shorts to stay safe from chafe.
Grab Dad a pair just in time for Father's Day.
Don't forget to bring your kids. There's a ton for them to do as well:

Our good friend, Wells Noonan (Faces by Wells) will be face painting! And, we will be showcasing our new line of Turq swim briefs for younger chafe challengers.

Because little guys get chafed too.
You can get a sneak peek at the collection at Turqsport.com.
Turq swim briefs empower guys of any age to challenge life without the chafe! Whether he's swimming, surfing, paddle boarding, kayaking or just hanging on the beach, Turq is the answer to what to wear under swimwear.


Net proceeds from the event ticket sales benefit Pegasus Therapeutic Riding – an amazing organization that provides equine-assisted activities to people with special needs, military veterans and at-risk individuals, including disadvantaged youth and abuse survivors.
---
Also in Turq Talk