Turq's Ultimate Pre-Triathlon Checklist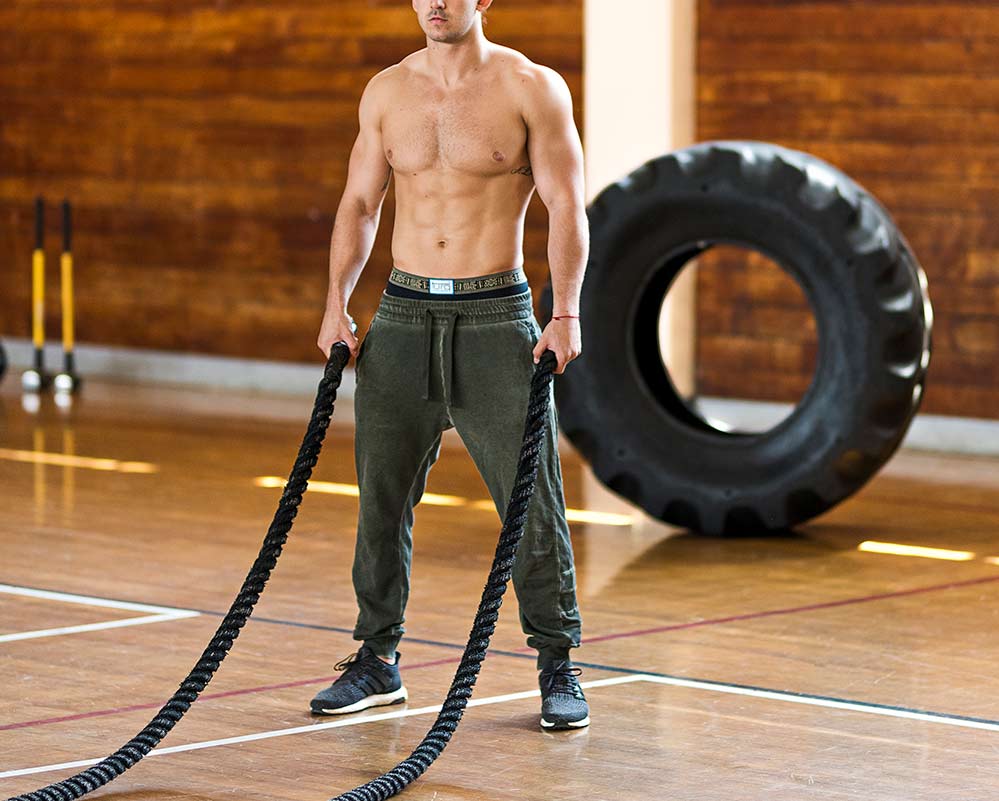 As a manufacturer of men's performance underwear designed to stand up to active men's high performance lifestyles, we are of course a huge advocate for feats of athletic performance such as races and triathlons. We are passionate about encouraging our customers to push past their limits to reach their potential and know that any irritation or discomfort on or off the field certainly shouldn't hold them back. 
Our motto after all, is to challenge life without the chafe!
We also know that your success on race day, not only comes down to how well you have trained, but also how you prepare in terms of what you pack. 
The last thing you want on the race day of a triathlon is to find out that you forgot your race belt or race registration number, a pair of your goggles broke, that you left your cycling shoes at home, or one of your transition towels mysteriously didn't make it into your bag. 
So we thought it would be helpful to offer you an essential, comprehensive guide, your checklist for everything you need to bring to have the best, most successful race day. 
Preparing for a Triathlon
You probably already know how intense the training is to prepare your body for a triathlon. As an endurance multisport race that involves running, swimming and biking, you need to be proficient in all three disciplines, as well as very fit to maintain the endurance needed to be competitive throughout all three sports. You will need to do a combination of different workouts and exercises to get your endurance up and speed, as well as strengthen your power. 
From eating healthy, to getting plenty of rest, it is both a huge lifestyle and time commitment that you need to be ready for. 
In regards to the three disciplines of swimming, running and biking, the packing list itself can feel as endless as the training! And with three sports involved, figuring out everything you need for each one can feel very daunting.
But if you break down what you will need, organizing the list based on the requirements of each sport, as well as before and after and transitions, getting the checklist together becomes a lot more manageable.
Your Triathlon Packing Checklist: 
Your bag or bags
You will need to figure out how you're carrying all your items to the race. You can either pack the majority of your things into one larger rucksack or backpack or take a few different bags dedicated to the different disciplines of the race. Investing in a bag with different compartments is a good idea to help you get organized. You can also use extra bags to carry certain items within the bag like your wetsuit bag, and shoe bag for example as well as extra plastic bags for other wet things like your wet cap. The idea is that you want to keep your wet items separate from your dry items to prevent the rest of your things from getting damp. 
Make sure you can easily find super important things you will need for the race like your race belt and race registration number. Situate them right at the top of your bag so you can find them  as soon as you open the bag. 
Swim Kit 
Ok, let's break down the things you need for the swim race. You will of course need your wetsuit and/or drysuit, goggles and swim cap. When you register at the race, you will be given a swim cap, but it's a good idea to have an extra one on hand in case it breaks, and for that matter you should bring a spare set of goggles, too. Again, you don't want to be stuck with no goggles at all because your only pair snapped. So, be savvy and smart and pack extras.
Running Kit 
Let's talk about what you need for your running kit. In your running kit, you will keep your running trainers aka the shoes you will be running in, in the run portion of the race. It would be a good idea to pack some baby powder to sprinkle some in your socks before the race, to make it easier to get your socks on and rub vaseline on your heel to prevent your shoes from rubbing against your feet uncomfortably. A running cap or visor will keep your face protected and out of the sun's direct rays. You definitely want to bring about 2 water bottles, usually to drink before the run and after, and possibly fill up a third with an electrolyte-infused drink such as Gatorade to hydrate during the race. 
Bike Kit 
In your bike kit, you will of course, need your cycling shoes and your helmet. A helmet is non-negotiable as all USATF-certified races require you to use one. You will also probably want another towel to towel off during the bike run, but especially also to transition from the swim to biking to dry off your feet before you put on your cycling shoes, etc. 
Performance Underwear 
Now, you might be thinking that underwear really needs its own section? Absolutely. After all, the more comfortable you are on race day, especially in your nether regions (gentleman, are you with me?), the better you will perform! (in the race, that is). And the last thing you want after all your training and preparation, is to be bogged down by uncomfortable chafing and irritation. This is why one of your go-tos on race day should also be performance underwear. Your performance underwear will keep you optimally comfortable and supported all day long throughout every race, including the swim, bike and run. 
In regards to your wetsuit and/ or drysuit, your only other option other than wearing performance underwear would be to go to commando. But that won't do, of course, because the boys need support! Men's performance underwear is designed to provide you optimal support under your wetsuit, dry suit or any other garment you would also wear for land activities, such as for example, your triathlon shorts on race day. 
Thoughtfully designed to keep up with your active, high-octane lifestyle, performance underwear is equally high-octane! It is designed to promote a healthy and hygienic environment in your nether regions all day long, engineered with advanced features like ventilated airflow that creates a quick-drying, cooling effect to wick away moisture and keep you dry and comfy. Micro-infused silver fibers prevent the growth of odor-causing bacteria while seamless construction provides supreme support and protection for the boys, without limiting any range of moment or causing any painful chafing. 
Therefore, for all three disciplines on race day, you will not want to be without your performance underwear. Your performance counts on it!
Important Extras
In addition to all of the must-haves for the race, there are a bunch of other things you may want  to consider bringing to make the most of race day. You will most definitely be hungry throughout the race, and will want to keep a few snacks on hand to keep you nourished and energized like protein or energy bars. For an extra zing of energy to keep you going, you may also consider taking energy drinks.
You will of course want your phone. Not much explanation needed there. 
You should also take extra, clean clothing to change into after the race and a pair of clean trainers, and possibly a pair of warm up sneakers as well. 
Other than that, on behalf of us at Turq, good luck, give it all you got and go take on the world confidently without the chafe!
---
Also in Turq Talk