Turq's Ultimate Gift Guide For Athletes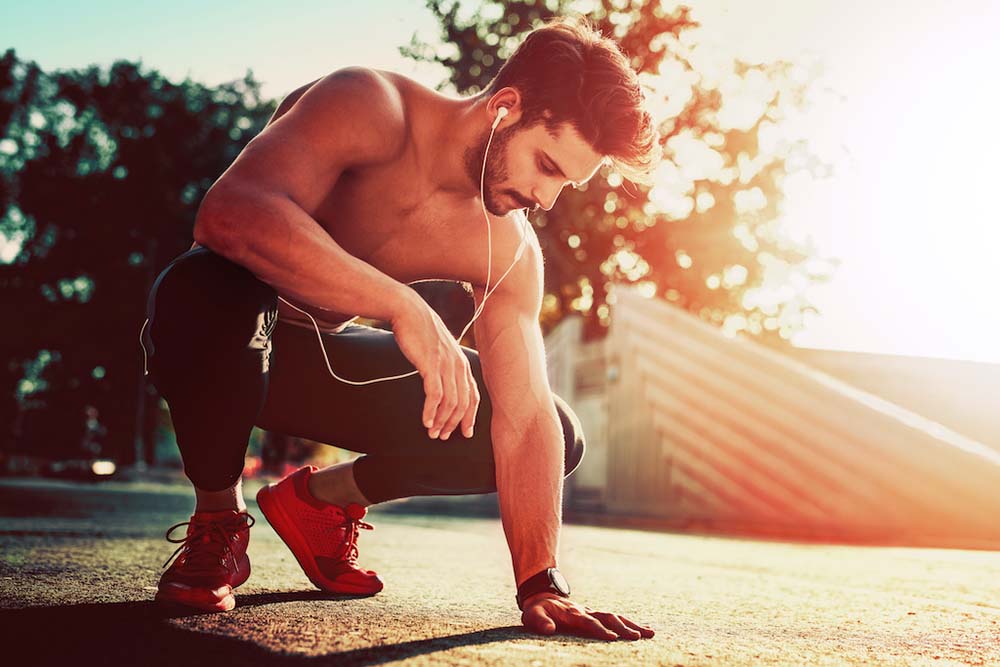 With the holidays almost here, it always pays off to stay ahead of the game when it comes to getting gifts for those we care about. Luckily we've spent the last year really delving into all the awesome new products out on the market that are designed to innovate, enhance and make all of our lives just a little bit easier. Avoid the hassles of scrambling last minute for holiday gift ideas and check out Turq's Ultimate Gift Guide for all of the favorite athletes in your life. With our guide, you can help make sure that your sporty friends and gym enthusiast buddies are all set up with the best gear to help them work off that turkey stuffing and ring in a new year of even higher athletic performance. 
Gift Ideas to Rev Up and Level Up Your Athletic Friends  
Resistance Bands
These wonderful workout aids have been proving themselves more and more useful by the minute, and with their very small square footage footprint, they are a perfect gift for the athlete in your life. They're tiny, but they're mighty and they make all the difference in anyone's workout since they are so multifunctional, as they can be used to work out the whole body from the arms and legs to strengthening the back. 
Advanced Performance Underwear for Ultimate Comfort
Performance underwear may not be the first thing to come to your mind as a potential stocking stuffer — but trust us when we say your athletic friend will appreciate that you considered their nether-region comfort. Optimal comfort and support is paramount to better performance in any aspect of life, from out on the field to the boardroom, but especially in situations of vigorous athletic activity. The last thing any of us want in the midst of an intense workout session or team sport is that awful sweaty, sticky, irritated and even painful feeling that can come with moisture creeping up in unwanted places as well as dreaded chafing. Keep the athlete in your life feeling supremely comfy, cool and chafe-free all day long with advanced men's performance underwear. 
Thermal Wool Attire
With cooler weather now clearly heading our way, make sure your athlete friends are properly equipped to stay warm and comfortable. Thermal attire has always been a go-to for athletes in the colder months, but you can elevate your athlete friend to the next level with wool-blend thermal attire, especially useful for extremities which are often left out in the cold (see what we did there?) like the hands, feet, head and neck. There are great options now including gaiters and socks for you to choose from, so take your pick. 
Temperature-Retaining Water Bottle
We all know how important it is to stay hydrated when exercising. We also know how annoying it is when your water has turned to ice from being exposed to freezing cold weather or when you end up taking a sip with a side of steam in the hotter months. Help the athlete in your life avoid these inconveniences when on the move by getting them a great water bottle with temperature retention that lasts for hours and hours on end. That long awaited sip at the right temperature can make all the difference to someone who likes to stay active and consistently refreshed. 
Customizable Sneakers
There have been a ton of new, great eco-friendly and customizable sneakers hitting the market that are literally built for an athlete's needs, just the way they would like them, in the colors and materials they'll love — even better if they're sustainable and made of recyclable and/or recycled materials, and it's an even bigger plus if they feel like a second skin.
Great Headphones
How important is the right soundtrack when on the move? Very. The right jam can make all the difference for keeping an athlete going and motivated. So, why not gift them with an awesome set of headphones, something not too bulky, that will stay out of the way while working out, but also stay in place, and offer some great jams to push any athlete through the toughest gains sessions.
Gifts to Soothe and Decompress Tired, Overworked Athletes
Just as important as it is to have the right accessories for the workout itself, it is equally important to practice proper self-care post-workout to ensure the body can recover and recuperate and get ready for the next workout. That being said, here are some great gift ideas any devoted athlete will appreciate. 
Acupressure Mat
These somewhat odd and painful-looking contraptions are all the rage now, and have been used for ages in many parts of the world. We guarantee getting one for your athlete friend will put a smile on their face. These have been shown to yield tremendous benefits from relieving muscle pain and decreasing inflammation, to helping alleviate headaches and help release more endorphins. This mat and its matching accupressure pillows are the best kept secret of many physical therapists and specialists in sports medicine, so why not boost the health of the athlete in your life with one of these innovative devices.
CBD- Infused Pain Relief Oil
CBD products have been popping up all over the marketplace and there must be a reason they are becoming so popular and loved, becoming a go-to for people as a wellness-enhancing supplement. While research is underway to study all of its potential benefits, CBD has shown promise in helping with many different health issues, including pain management and muscle recovery —  issues athletes are known to struggle with after vigorous sessions of high-octane activity. Why not give a gift of CBD-infused pain relief oil to the athletic friend in your life who likes to push themselves to the limit, and allow them a chance to recuperate and recharge? We love this CBD-infused pain relief oil with soothing Arnica, along with a plethora of powerful, organic and plant-powered ingredients that are sure to help soothe and alleviate pain post workout.
Epsom Salt Soak
Few things are as relaxing as a nice bath after an intense workout. Sometimes it's hard to imagine with everyone's busy schedules these days that there is much time (or space) for real, adequate baths. All the more reason to suggest one to pamper your athletic friend's tired, achy feet. We're on our feet all day, and if you think of any athlete, their feet are getting the grunt of the pressure from activity all-day long, but especially during sports and workouts. An Epsom Salt soak is great for the whole body, but if in a rush, can really make all the difference if used in a small tub for the feet. Toxins can be withdrawn from many key body parts, but especially from the soles of our feet, helping to reset, heal and refresh the body anew. Get your athlete buddy to try this and see them feel healthier with each soak as these baths withdraw a buildup of toxins post workout.
---
Also in Turq Talk