The Top 5 Fastest Growing Sports in The US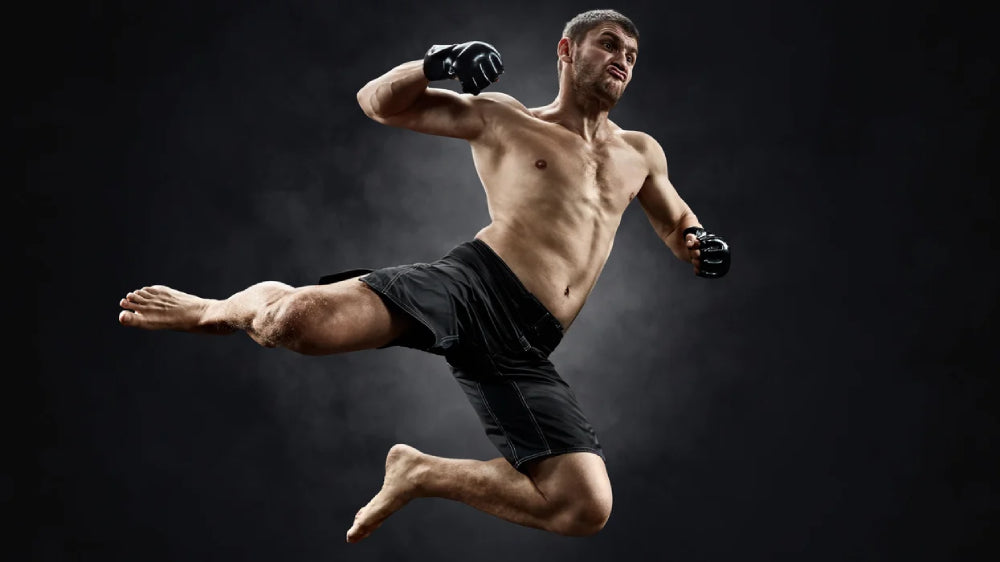 Until recently, the country's sports have been dominated by the big four: baseball, basketball, football and hockey. However, other sports are now also gaining momentum.
Whether you're looking to take on a hobby that will challenge you to grow in new ways, or you're simply interested in seeing what's new out there in sports, you have a wider selection at your fingertips than ever before. 
Without further ado, let's explore the top 5 fastest growing sports in the U.S.

Soccer: The Rising Popularity Of The World's Game
Soccer or "football" has long been the reigning number one sport in many parts of the world. However, it never quite seemed to achieve the mainstream success of other sports in the USA as it did in, say, Europe or South America. Yet, with upwards of 50% more fans today, as compared with just 2012, it's safe to say that soccer may finally be seeing its day in the sun. 
Much of the sport's recent success can be attributed to more extensive coverage of major international tournaments, such as the World Cup. Yet even "at home" soccer is enjoying greater success than ever before. The Major League Soccer (MLS) Cup Playoffs recently boasted a record attendance to their games with more than 10 million spectators as well as increased viewership, social and digital media engagement, and merchandise sales.
eSports: Competitive Video Gaming As A Sport
In the wake of COVID-19, competitive video gaming experienced a surge in popularity over the last few years. Not only are more people than ever before participating, this newest member to make the top sports rankings has seen a massive boost in both viewership and revenue. This can be attributed to its now better-than-ever live-streaming video technology developed and used by the likes of DouYu, YouTube, Twitch, and Huya.
With thousands of professional players across the country focusing their mental prowess on defeating competitors in games such as Fortnite, League of Legends, Counter-Strike, Call of Duty, Overwatch, and Madden NFL, fans can now tune in online remotely, individually or even view games in organized areas. Here the experience is somewhat similar to any other sporting event, but instead of seeing athletes compete live, they do so in a virtual space. 
Mixed Martial Arts (MMA): The Increasingly In-Demand Combat Sport
Combat sports have long had a vital role in sporting culture, and Mixed Martial Arts is now among one of the fastest-growing of these in the world. Combining elements from boxing and wrestling and merging them with other fighting styles, the full-contact sport, which focuses on striking, grappling, and ground fighting, has acquired fans numbering well into the millions. And in the last few years alone, it has generated billions in income.
MMA has attracted some of the biggest talent in the world, and where the fighters go, their fans will follow. Yet despite competitors frequently changing as athletes come and go from the sport, MMA has retained its universal appeal. Various organizations have played a role in uplifting the sport and promoting the biggest of its fights, with the Ultimate Fighting Championship (UFC) perhaps being the most notable among them. 
Skateboarding: A Countercultural Pastime Hits The Mainstream
Previously skateboarding was considered more of a recreational hobby popular only amongst teens than a sport in its own right. However, as an activity that requires a significant amount of skill in riding and performing tricks, and time and effort to master the ability to do so, it deserves its place in the professional sports arena. And it recently did join the top sports rankings.
Skateboarding, included as one of the four new sports in the Tokyo 2020 Olympics, received substantial media coverage and acclaim, leading to a newfound respect for it as a competitive sport. This shift in attitudes has contributed to a surge in its popularity among athletes of all ages. More people than ever are now giving it a go (both in terms of trying the actual sport of viewing it) and finding that they actually really enjoy it. 
Ultimate Frisbee: The Flourishing Team Sport
Likely you can recall days at the park enjoying the pastime of throwing a frisbee around with your pals. A recognized sport since the founding of the UPA in 1979,, Ultimate Frisbee is enjoyed by people across the globe. Played by professional teams of varying levels, it can be watched as a competitive sport. However, it's also highly newcomer friendly. In fact, its popularity is likely due in part to its accessibility and inclusivity, alongside its unique playing style. 
One of the things that makes Ultimate Frisbee unique among sports is the absence of referees. The players themselves are responsible for calling fouls and self-refereeing. Referred to by those involved as "Spirit of the Game," frisbee's fair-for-all code of conduct is very much valued by its players. Various tournaments include 5-a-side and 7-a-side timed games, as well as hat tournaments in which players are grouped at random. 
No matter which sport you pick for your leisure time, you will want to be able to give it 100% at all times. That's why you'll need the right gear that won't let you down. For optimal coolness and comfort, start at the base layer with specially designed performance underwear and work your way out from there. 
Turq Sport's Paradise Pouch and Turq OG ranges are both engineered with smart and sophisticated features that elevate our sports underwear to the next level to deliver all day comfort and support with no chafe. Quick-drying, silver-infused antimicrobial microfiber provides a hygienic solution to odor control no matter how hot the day is or how hard you're working while ventilated airflow fabric offers quick-drying cool comfort to keep your nether regions happy, And their seamless construction guarantees a smooth and supportive fit that keeps everything right where it should be without irritation, restriction of movement or discomfort. 
With Turq, take on any competitive sport, pastime or otherwise in all-day comfort and support, without the chafe!
---
Also in Turq Talk