The Best Underwear To Pack In Your Gym Kit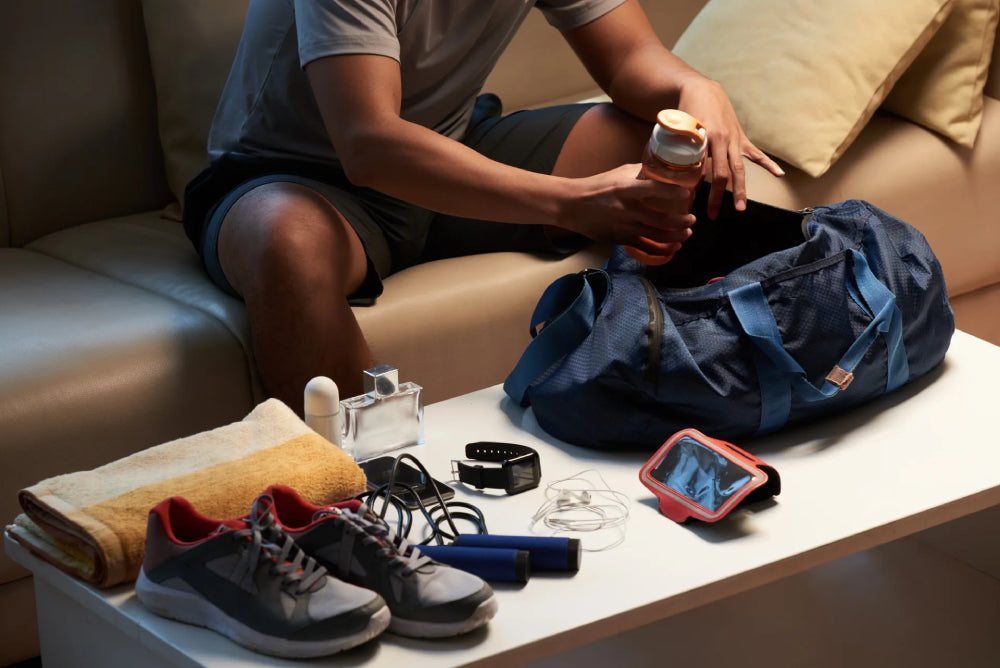 People spend a lot of time (not to mention money) picking out the right gym gear — top-quality sneakers, t-shirts, and shorts. Then they undermine all their hard work by rummaging in their top drawer and picking out the first underpants that come to hand.
Sure, your mind might be on other things at the gym. You might even strike it lucky and find a pair that works for your workout. However, if you're looking to take your sessions to the next level, the right underwear can make all the difference.
Here we'll take a look at performance underwear and the various features that will work in your favor when you're facing an intense cardio or strength training session. With dedicated under garments in your corner, your performance will be on fire!
Coverage - It's Not All About Preference
Whether you're a tighty-whities kind of guy or super-loose fit boxers are more your style, you might want to rethink both when it comes to exercise time. The former offers scant protection from painful thigh chafing and can heat up your nether regions to lava-like temperatures. The latter leaves your boys bouncing around like a pair of ping pong balls for a more slow-burning kind of agony.
Hybrid boxer briefs do a better job of keeping you cool and comfy with everything nicely in place. Performance underwear, though, which has been specifically engineered for enhanced fit and flexibility (among other things), is the perfect choice for active individuals. If your current underpants are letting you down (or worse, keeping you too restricted), give these a go, and you'll never look back.
Leave The Cotton Kind At Home
Material is another crucial factor when it comes to all workout gear, especially when it comes to your base layer. Cotton is a firm favorite and likely features quite heavily in your current underwear collection. It's comfortable, relatively inexpensive, durable, and classic. However, it's not the right choice for exercising, and here's why. Rather than being moisture-wicking as you would want, cotton is moisture-absorbing - a small by vital difference.
Moisture-absorbing fabrics capture and absorb sweat, meaning cotton makes a great towel. However, holding on to sweat keeps the material damp, which feels unpleasant, and can crank up chafing and irritation to extreme levels. Moisture-wicking underwear, on the other hand, also collects sweat but then draws it to the surface of the material so it can quickly evaporate. With these manufactured materials, your clothes stay dry, friction-free and comfortable.
Un-seamly Does It (Underwear, Not Manners)
Speaking of uncomfortable rubbing, your underwear can be made of the smoothest material known to man with the best sweat-reducing and removing properties and more. However, that's not going to mean a thing if you have bulky, stitched seams running across the length and breadth of them. Those raised, coarser areas (particularly the ones between your legs) will create irritating areas of rub that you might not notice at first - but you better believe you will when you hit the showers and hot water meets raw skin.
Don't Be A Bad Ball Player
Then there's the matter of fit. When your underwear is bunching and riding up to places you really don't want your underwear to be every time you tackle a squat, you won't be thinking about your form. Not to mention, you'll have to find discreet ways to (ahem) adjust yourself every few seconds or simply learn to live with the discomfort.
As zero distractions is the aim of the game when it comes to workout clothes, you'll want to find under garments made from materials that move as you do - and definitely no more than that! Performance underwear (in the correct size) will fit like a second skin, staying in place and keeping everything where you need it to be. No more mid-workout wedgies!
Keep Your Cool And Just Breathe
Finally, there's just about nothing worse to the health of your favorite parts than turning up the heat. Not only will this leave you feeling uncomfortably swampy downstairs, but this kind of hot, moist environment is the kind nasty bacteria and fungus love the most. In most cases, you have to trade off support for coolness, opting for looser boxers rather than snugger briefs, but that's not the case with performance underwear.
Ventilated air-flow panels, where you need them most, allow your skin to breathe to dissipate excessive heat and moisture that can result from vigorous movement. Other smart features of anti-chafe underwear include silver-infused antimicrobial microfibers which maintain a healthy and hygienic (pleasant smelling) environment in your nether region. A designated pouch is ideal for those who like their junk and boys comfortably separated and supported.
When selecting your workout underwear design, comfort and performance are key things to keep in mind. With the seamless construction, snug fit, and quick-drying fabric of performance underwear, you can forget all about your underwear and keep your focus right where you want it to be.
---
Also in Turq Talk