Should You Wear Underwear Under Thermals?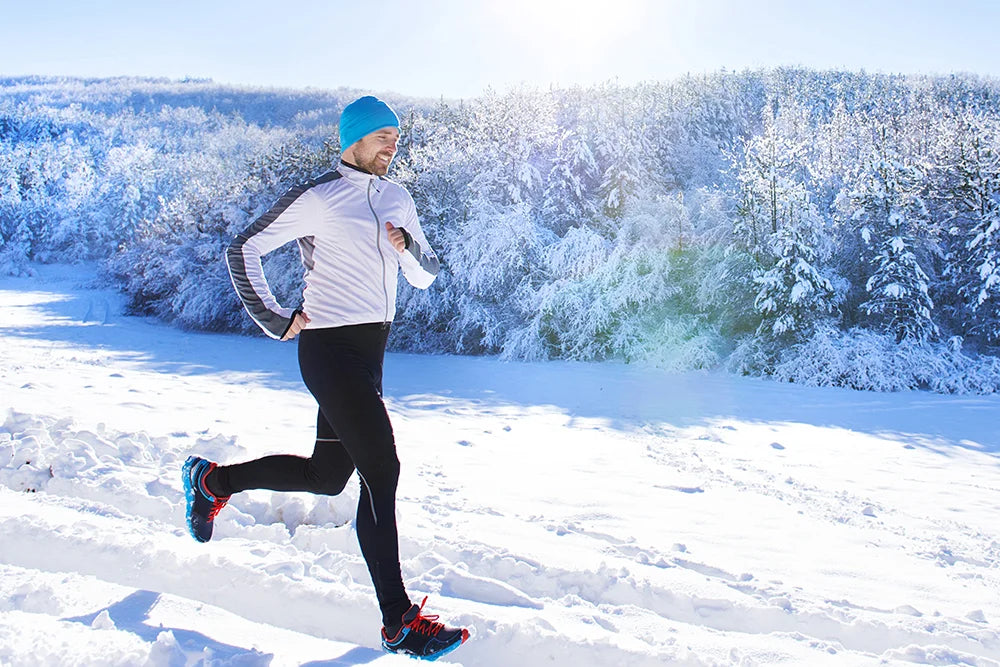 Thermals or 'long johns' are great additions to your winter wardrobe to keep you warm and cozy when the temperatures begin to dip or if you enjoy cold weather outdoor activities throughout the year. 
However, if you're a thermal virgin - for whatever reason, you'll likely have a few questions before you can get on board with them. For one, you might be wondering if you should wear underwear under your thermals. 
Thermals were originally designed to serve as a longer form of underwear to keep you warm. So, when looking at it from that perspective, more undergarments can seem redundant. However, these days it ultimately boils down to personal preference. 
Here are some of the reasons why you may choose to pull on some undies beneath your thermals.
They Last Longer Between Washes 
Most people don't want the hassle of having to wash their thermals after every use. Yet if you're using them in place of underwear, this is precisely what you'll need to do. As you know, washing your undies each time you wear them is essential not just for ensuring you stay fresh but also for keeping your manhood in the best of health. Having a barrier between your clothes and your special area is necessary to maintain proper hygiene, preventing the accumulation of sweat, bacteria, and any unpleasant odors.
Now, if you're just hanging around the house or wearing thermals for your daily commute (and you have multiple pairs), you're likely to be less fazed about regular laundering. However, when out camping, hiking, cycling… basically off somewhere in the great outdoors, you probably won't have easy access to a washer/dryer. In this case, it will be far easier to pack multiple pairs of underwear than multiple thermals. Another advantage of less frequent washing is that it will delay the inevitable breakdown of fibers, thus increasing your thermal's lifespan. 
You Can Wear Thermals As Your Outer Layer 
When moving between the wintery cold of the outdoors and the cozy warmth of inside, you'll want to comfortably transition between the two environments. One of the great things about most modern two-piece thermal sets is that they work well as an outer layer in most (reasonably casual) situations. To avoid the inconvenience of a complete outfit change, you can simply peel layers off until you are comfortable when you're feeling too hot and replace them when temps get chillier.
However, a decent base layer is designed to be pretty close-fitting. This serves several functions, including sitting comfortably against your body, not bunching up under your outer layers, enabling unrestricted movement, transferring moisture away from your skin, and, of course, providing better insulation. So, the downside is that they can leave little to the imagination, especially when the fabric is a loose weave. Wearing underwear underneath then is your solution. And not just any underwear. Thoughtfully and strategically designed performance underwear will help keep your parts feeling comfortable and supported in your thermals all day long.  
Added Insulation and a Snug Fit 
You may be worried that wearing briefs under your thermals would impair their intended function. But this  is simply not the case. In fact, as multiple layers are the key to warmth, having one more can only add to the benefits, keeping you warm and snug in all the right places. We can think of few things worse than feeling a chill in your nether regions… sure you want them to be cool, but not that cool! The only thing to make this situation more dire would be unwanted friction there too. 
And, as you're no doubt aware, chafing of the groin is no laughing matter. The sad truth is that not even the highest quality thermals will be as kind to your manhood as you would want them to be, all on their own. They are simply not manufactured to hug and support your body in the same way underwear is. 
So, once again, your best bet is to make sure you are comfy and supported by wearing underwear under your thermals. Choose proper performance underwear with features like a seamless, snug fit, that effortlessly moves with you while simultaneously wicking away the moisture. That way, you will be able to meet the demands of your day, comfortably and confidently without the chafe! 
Better Breathability and Enhanced Support
If you're an active guy, you're going to be working up a sweat no matter the external conditions. While you can certainly get breathable fabric thermals (and you definitely should), again they are not engineered with the same kind of precision for your man parts as clothing specifically designed to support that area. With ventilated airflow design for quick-drying cool comfort,  performance underwear can keep you feeling cool and fresh in your nether regions, while still keeping you warm and cozy.
Finally, while thermals specifically designed for sports might provide you with some support down there, again, this is not their primary function. So you might find yourself suffering your way through a tough workout, cycle, run or hike. Performance briefs, on the other hand, that offers the ultimate support and separation, without restricting range of motion will not only not only keep everything in its place, it will also provide another layer of protection against dreaded chafe. 
So, with smart and savvy performance underwear under your thermals, you will be winning, no matter where your cold weather ventures take you.
---
Also in Turq Talk