Rules of Underwear All Men Should Know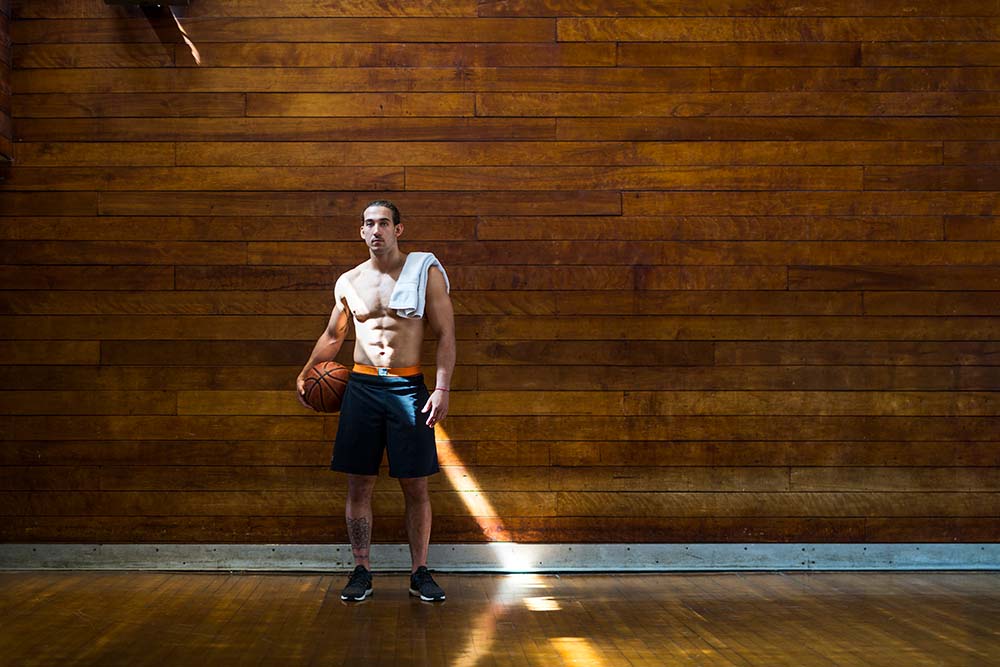 When it comes to men's underwear, buying the right kind of underwear that can live up to your lifestyle is certainly important, but it is only half the battle. No underwear, no matter how advanced its design, is appropriate to continue wearing once it's been tattered, soiled and desperately needs to be disposed of. Therefore, you must also, of course, abide by certain rules — underwear etiquette, if you will  —  to ensure that you can get the most value from your underwear as well as promote optimal hygiene and comfort. 
You may be surprised there's so much to learn when it comes to men's underwear, but if you think about it, aren't most things in life only as strong as their foundation? Underwear is not only the foundation of your outfit; it's an integral part of your hygiene and health, and can have a deep impact on your day to day comfort, as well as your performance in life and your overall lifestyle. So it's time to bare it all, and get honest with yourself about what you do and don't know about the rules of men's underwear. In today's article we will be getting into the nitty-gritty of the rules of underwear etiquette all men should follow. 
Throw It Out When It Gets Old 
Sure, people hold onto strange things for various sentimental reasons (usually nonsensical). And yes, there are plenty of women who probably still have their first training bras and still wait way too long to throw out a bra before they purchase a new one. But gentleman, there's no good reason to hold onto your old underwear. It's just gross. And it's most likely doing you no favors in your day to day life (or in the bedroom). If it's ripped, tattered, falling apart by the seams, soiled, stained, not even resembling underwear anymore — it's time to say goodbye. For the love of... please, just toss it and with it, your poor underwear etiquette, too! 
Along with keeping up with throwing out underwear that's dingy and old, it is also vital to regularly purchase new pairs of underwear, too. This is really just one of the most basic parts of men's hygiene. Just like old bras that get stretched out and can no longer hold up a lady's chest, your man parts need the proper support, so it's crucial to be consistent with discarding your old, unusable underwear and replacing them with new ones to offer you optimal support and comfort. 
Sources say underwear has a lifespan of about six months, so after that time is up, toss it away, boys!
Consider Your Lifestyle
It's important to take into account the kind of lifestyle you lead and to make sure that you have the right kind of underwear in your wardrobe appropriate for it. Are you an active guy who enjoys regularly working out and takes part in various high-performance sports and activities? Well, then you will definitely need performance underwear to support your lifestyle! You simply won't be able to rely on a wardrobe of plain old boxers, no matter how cute and colorful (translation: lame) and tighty whities.  
When you work out, it is vital to make sure you are properly supported with the right kind of underwear and that it is engineered with certain features to foster comfort and healthy hygiene while you are active. Men's performance underwear is designed with certain advanced features to live up to men's high performance lifestyles. Seamless construction offers the proper support for your boys, without constricting range of motion, or causing rubbing or other irritating and potentially painful chafing. Moisture-wicking material helps keep moisture out, as well as maintain a dry and comfortable environment down there all day long, while silver-infused fibers help stop the spread of odor-causing bacteria. 
Don't Wear Ill-Fitting Underwear 
This one is also pretty obvious. Along with the idea of wearing certain underwear that is equipped for a busy, active man who enjoys regularly working out, it is important to make sure that your underwear is fitting you properly for any activity you are engaged in as well as any type of situation. Just like performance underwear will help make sure the boys are properly supported for your high-octane sports and workouts, they will also keep you supremely comfortable and supported for any daily situation you may find yourself in — from out on the field to the boardroom. 
And, yes we've all been there — constantly readjusting to make sure our underwear is fitting correctly, or because it's lacking sufficient breathability and we're desperate to get some ventilation down there. But constantly pinching, adjusting and adjusting is certainly not a solution. Make sure your underwear isn't too tight that it's rubbing uncomfortably against your legs or parts as it can lead to some serious chafing and painful irritation, as well as encourage a smelly, and unhygienic environment down there. Your underwear should fit you properly and comfortably through the waist and thighs. Certain types of underwear are even designed with extra designated pouches built into the underwear to house and properly support the boys, without limiting your range of movement. 
So, men, there's no excuse! With the right types of underwear that aren't too old and fit your optimally and comfortably, you will finally be able to get your hands away from your area, continuously adjusting and adjusting and can simply enjoy the supreme comfort and support all day long that you deserve. 
---
Also in Turq Talk