Practical Gifts for Men that He Will Actually Love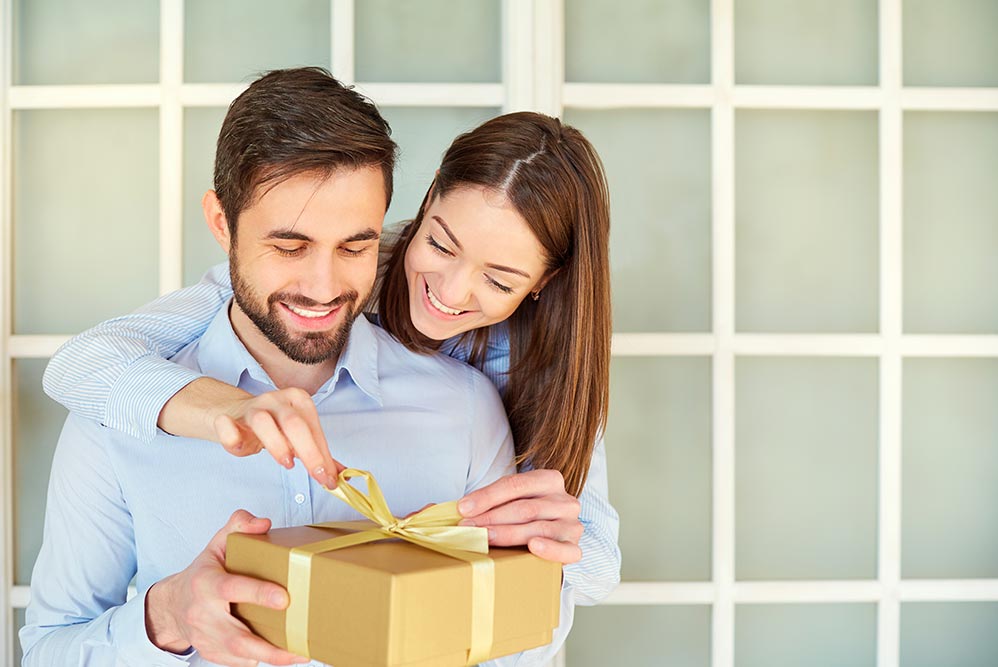 We all know how challenging it can be to get gifts for men, whether it's for your dad, brother, husband, grandfather, etc. Year after year, you may have found yourself getting them gifts that they unfortunately don't really like or use. The fact that men are quite polarizing when it comes to their hobbies, being super into them or not at all only makes things more complicated. There's the men who already seem to have everything and are impossible to shop for or the ones who insist they don't need anything at all. Right. Dude, come on. We know that won't fly.  And men can only use so many ironic t-shirts, wallets, ties, headphones...Those go-tos are honestly getting real old, real fast. 
So, how can you get the guy in your life something he will actually love and really use? 
It's time to dig a little deeper. Well, we did the digging that is. All you have to do is read on to find out our top recommendations for practical, awesome gifts men will really love. And how do you know they will love it? Because they can and will actually make use of it. You get the idea. 
Ok, onward.
A Nice Grooming Kit
The truth is most guys, while they probably do something for their facial hair, whether they are doing a clean-cut look, simply shaping it up or have a full on beard, are probably not using high quality products. So, why don't you change that? Depending on their facial hair length and style they have of course, buy them a nice grooming kit. You know with the multiple bottles, and potions a la the kinds of kits the ladies use. So, the men in your life can use the same kit to wash, shave, moisturize, do it all and finally retire their cheap, dollar razors. 
CBD Oil 
Ok, ok I know what you're thinking. But what we are referring to here is CBD oil tinctures, that have recently been legalized in many states (check out this page here to review your state's guidelines) as long as they adhere to the under .3% limitation of THC which means it won't cause any psychoactive side effects. CBD is an incredible, natural remedy to help ease tension, help relieve anxiety and enhance overall health and wellness. This is a great idea for the super stressed out dudes in your life. And much better and healthier than reaching for another beer can, right? And while you're at it, pick up one for yourself. After all, you probably need to chill out too, bro.  
Personalize or Engrave Something
While men can be tricky to shop for, they will usually appreciate thoughtfully chosen gifts. Adding a special, personal touch to an item you know they already love is a great idea for a gift. Consider what the guy you're shopping for is into, and some of his favorite items for inspiration of what to engrave. Maybe he's a cigar lover and would therefore enjoy having a personalized humidor so that he has a place to house his collection, as well as keep his cigars fresh for longer. Or perhaps, he has a robe that he loves to lounge around in all the time. What a nice gesture it would be to get his initials monogrammed on the robe, right? We're guessing you can probably name a few whiskey aficionados in your life. If so, the next time you need to get one a gift, consider giving them a whiskey glass engraved with their name. The idea is that if you personalize or engrave a favorite item of theirs, you really can't go wrong, and you can be pretty confident they will love it and once again...actually use it. 
Performance Underwear
Sure, performance underwear might not be on the top of your list of things you would think of to gift a man in your life. However, when you think about it, it's not only very thoughtful, it's extremely practical and honestly, essential to every man's wardrobe. We're not talking about just any underwear. Performance underwear, smartly designed to stand up to a modern, active man's lifestyle is vital for a man's everyday comfort, promotes healthy hygiene and ensures he's always looking sharp. Advanced features like ventilated fabric, supportive construction and silver-infused microfiber will keep him cool, optimally supported and supremely comfortable all day long, as well as stop any chafing or irritation in its tracks. So, you can think of performance underwear as the gift of incredible comfort that keeps him primed and prepared for any situation to take on the world without the dreaded chafe. Sounds good, right? 
An Experience They Will Love
Many times, men can be picky when it comes to gifts they love because they actually value experiences they can enjoy with their favorite people over physical things. If that sounds like a guy you know, consider gifting him with an experience he will love. You can pay for an open bar at an awesome venue for a few hours with all his friends or purchase tickets for him for a game to see his favorite sport. Giving him the gift of an activity you know he will love in which he can make special memories is super thoughtful — and certainly better than giving him another useless best dad t-shirt or joke bbq apron he's just going to throw to the wayside. 
Moral of the story? Be more thoughtful, and smart and savvy about what gifts to get the men in your life. (This means you need to follow our guide.) And get him gifts he will love because he will actually use it. Capiche? Cool. 
---
Also in Turq Talk