Buying Men's Underwear for Performance, Comfort and Fashion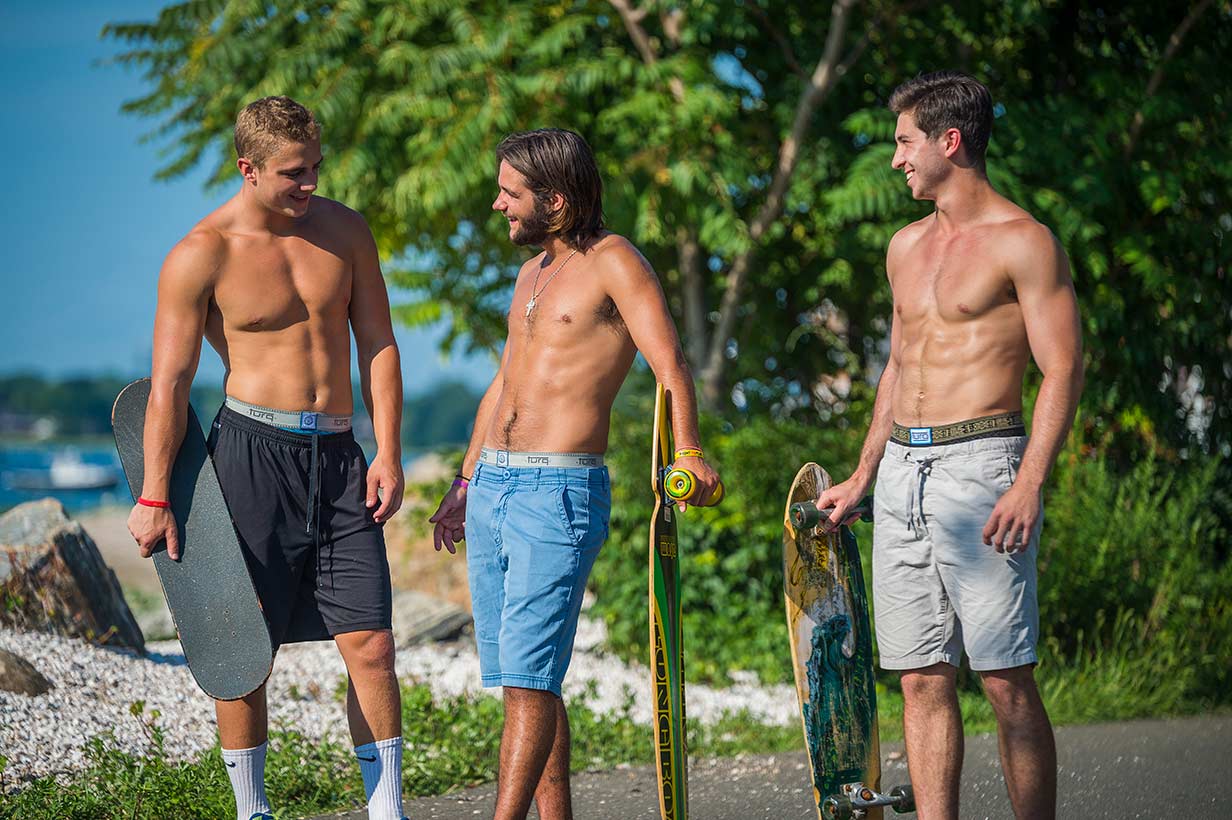 Men's underwear has fortunately evolved throughout the years, now offering men a greater range of options for comfort, performance and fashion than yesteryear. However, it seems that many men out there are still not aware of the right underwear they should be wearing and sadly insist on sticking to their tighty whities or boxer shorts. From complaining of a myriad of issues due to their inferior underwear, to not wearing the right underwear for a certain occasion, or showing unflattering underwear lines through their clothing, it would appear that while men's underwear has finally advanced — well, men's knowledge of said underwear needs to now get up to speed, too.
Up until in recent years, we can agree that men's options for underwear were quite limited. But now, things are changing and men's undergarments have undergone a transformation, their features significantly progressing to offer improvements in the areas of performance, comfort and fashion. The emphasis here is on the word, performance.
Certain types of men's underwear reigns supreme, doing away with and preventing the typical problems and issues men run into when wearing other styles of underwear, while offering superior levels of comfort, breathability, support, performance — and yes, are even more fashionable.
We are talking about men's performance underwear or men's performance briefs.
It's as much a question of what makes performance briefs more optimal in the areas of performance, comfort and fashion as it is why other styles of men's underwear are inferior. We will be taking a closer look here at various types of men's undergarments to determine just how much men's performance underwear surpasses the other styles on the market.
Why Don't Boxers or Men's Typical Underwear Briefs Suffice? 
If you will be involved in a high-exertion type sport or if you are working out, you will need a certain type of underwear to help you function at your best and maintain the most comfort. 
Boxers simply won't do in this situation as they don't offer the support needed to keep up with a vigorous activity such as a workout session. Letting it all hang free without a strong foundation or construction to keep everything in its place can lead to bruising. The material of boxers is also too thin, and flimsy, which in combination with a lot of movement and activity, will cause friction which can create chafing — and we all know how incredibly uncomfortable that can be. 
In terms of fashion, well we can all agree that boxers hanging out from your workout pants is not really a good look and we all know boxers are known for their incredibly clever and totally not embarrassing patterns. (Yes, that was sarcasm). Lastly, the thin material of boxers means that they won't stand the test of time and significantly lack in their durability and resilience. 
You may then consider underwear briefs aka tighty whities, thinking they will offer you the support boxers lack. (Let's just say there's a reason they are nicknamed tighty whities.) The tight, restricting conditions of underwear briefs, combined with high activity can be hazardous to men's hygiene and health, creating the perfect hot and humid environment in which bacteria can grow, leading to odor and in some cases, even yeast or other skin infections. On top of these types of underwear being detrimental to men's health, they certainly also don't win points in their fashionable qualities, as tighty whities are known for bunching, riding up, and creating unflattering lines that are perceptible through your clothes.
So what's a guy to do? 
Why Are Men's Performance Briefs the Superior Option?
The solution is men's performance briefs aka men's performance underwear. Turq's performance underwear is designed to help men perform at more optimal levels, engineered with advanced features to promote superior support, breathability, comfort, and improved hygiene. Men's performance briefs are the ideal type of underwear in high-activity movement or when working out due to their seamless and supportive construction, that offers just the right amount of compression with a strong foundation to keep things separated and in their place to prevent chafing. Ventilated fabric helps ensure healthy air flow, while wicking away moisture to keep you cool and silver-infused microfiber maintains odor control, keeping you fresh all day long. 
So, you can perform at your best, and enjoy supreme comfort. And what about how they rank in terms of fashion? With their sleek construction, classic designs and sophisticated patterns created with today's modern man in mind, let's just say you won't be embarrassed if the elastic band makes its appearance at any time. And that also goes for when it's time to fully reveal themselves in the privacy of your home to impress the ladies. Gentleman, you with me?
And Turqs are not just for high-performance activity. Why limit ideal comfort and support to working out or sports? Turqs are designed to be the superlative men's underwear for any situation, to ensure you are you most supported, incredibly comfortable and can take the world on confidently without the chafe!
---
Also in Turq Talk