5 Things to Look for in Performance Underwear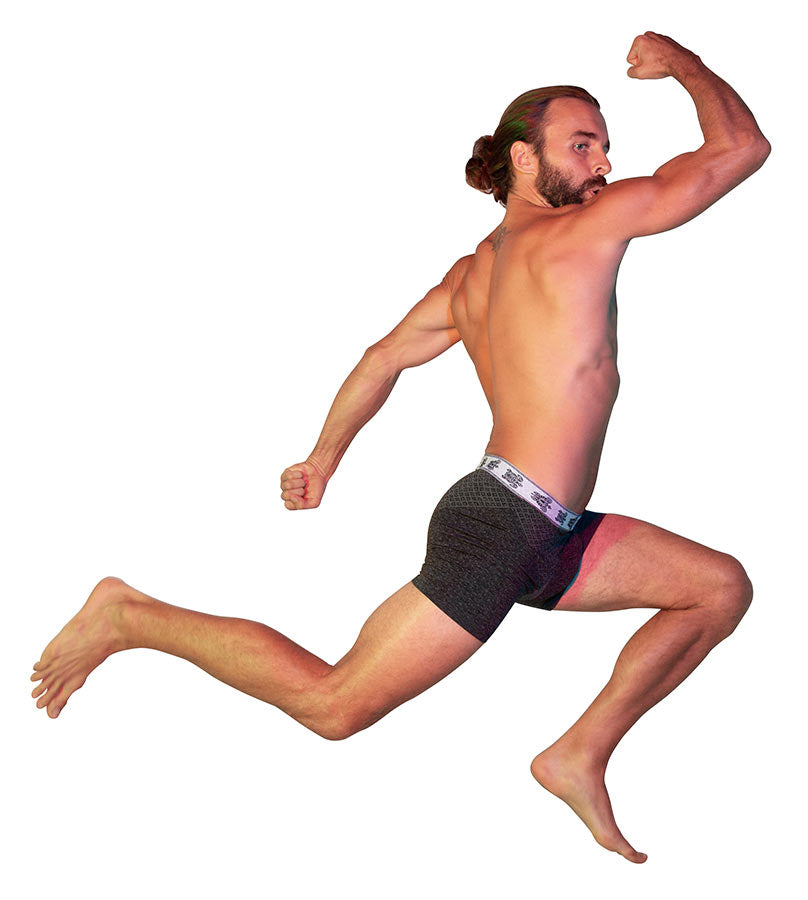 Men's options of undergarments, up until in recent years, frankly left much to be desired with fewer options and less features designed for optimal fit and comfort. Thankfully, that's changing, and men's performance underwear is finally now up to speed, engineered with sophisticated features to maintain all-day comfort and support. 
We know that women's clothing is not only expansive in its range of types and styles, but it also features a wide variety of undergarments to suit and complement clothing for any occasion. So, why is it that men would take "a one and done" approach to their undergarments? This simply will not suffice. It's essentially like saying that it's perfectly reasonable to wear boxers under a three-piece tuxedo to your 5-star special occasion. If you were wondering if that's acceptable… well, it's not. Isn't it time to upgrade from your 5-pack of boxer briefs?
Men, you can do better than that and today's active, busy lifestyles demand better than that, too. But what exactly should you look for in performance underwear that will rise to the occasion?
We have compiled a guide of top features you should look for in performance underwear to ensure you are locked and loaded, and prepared for any situation.
Because again, as we mentioned before, not all men's underwear is created equal. 
Here are the top 5 features to look for in men's performance underwear that will keep you performing at optimal levels, as well as feel supremely comfortable and supported to take on the world without the chafe!
1. Antimicrobial 
Remember, performance underwear is made to keep up with active lifestyles, so after you sweat, things can smell a little funky down there. Antimicrobial underwear is embedded with silver infused microfibers to help naturally defend against and eliminate bacteria. This prevents a buildup of bacteria which fends off odors and ensures that your ahem...nether regions stay fresh for all day comfort, and maintain healthier hygiene. Check out your packaging next time you shop for performance underwear. If your underwear is anti-microbial, it will be written there. 
2. Quick-Dry Fabric 
Quick-dry fabric is exactly what it sounds like. Performance underwear is engineered with quick-dry technology, helping to wick away moisture from the body and drying significantly faster than traditional cotton briefs, keeping you dry and comfortable all day long. 
3. Ventilated Airflow
Speaking of keeping things more sanitary down there, as well as facilitating 
more comfortable wear, performance underwear is designed to enhance airflow. Because the boys need to breathe, too! Strategically placed mesh panels enable air ventilation promoting better breathability. 
4. Anti-Chafe
Also, self-explanatory. No one likes chafe! Performance underwear also prevents friction in your nether regions with spacious front panels that keep the boys separated from your thighs, without keeping your feeling compressed or restricted. So, you can enjoy all day, friction-free support and comfort. 
5. Supportive Construction 
Performance underwear is significantly superior than your traditional briefs in the supreme support it offers. Engineered with supportive construction, performance underwear will help keep everything in its place, supporting the boys, without restricting any range of motion.
Turq Sport men's performance underwear
was designed to keep up with today's modern men who need high-performing underwear that can keep up with and stand up to demanding, busy lifestyles. Wherever you're off to: pitching a ball on the field, or delivering a big pitch at your company's next quarterly business meeting, you will be ready to take on the world, with all-day comfort and support.
---
Also in Turq Talk